A replica of the sleeping bag toggle that Sir Edmund Hillary used. For Macpac NZ.
Pounamu
Recycled wood House Pendants for Rekindle
Sterling Silver & Rimu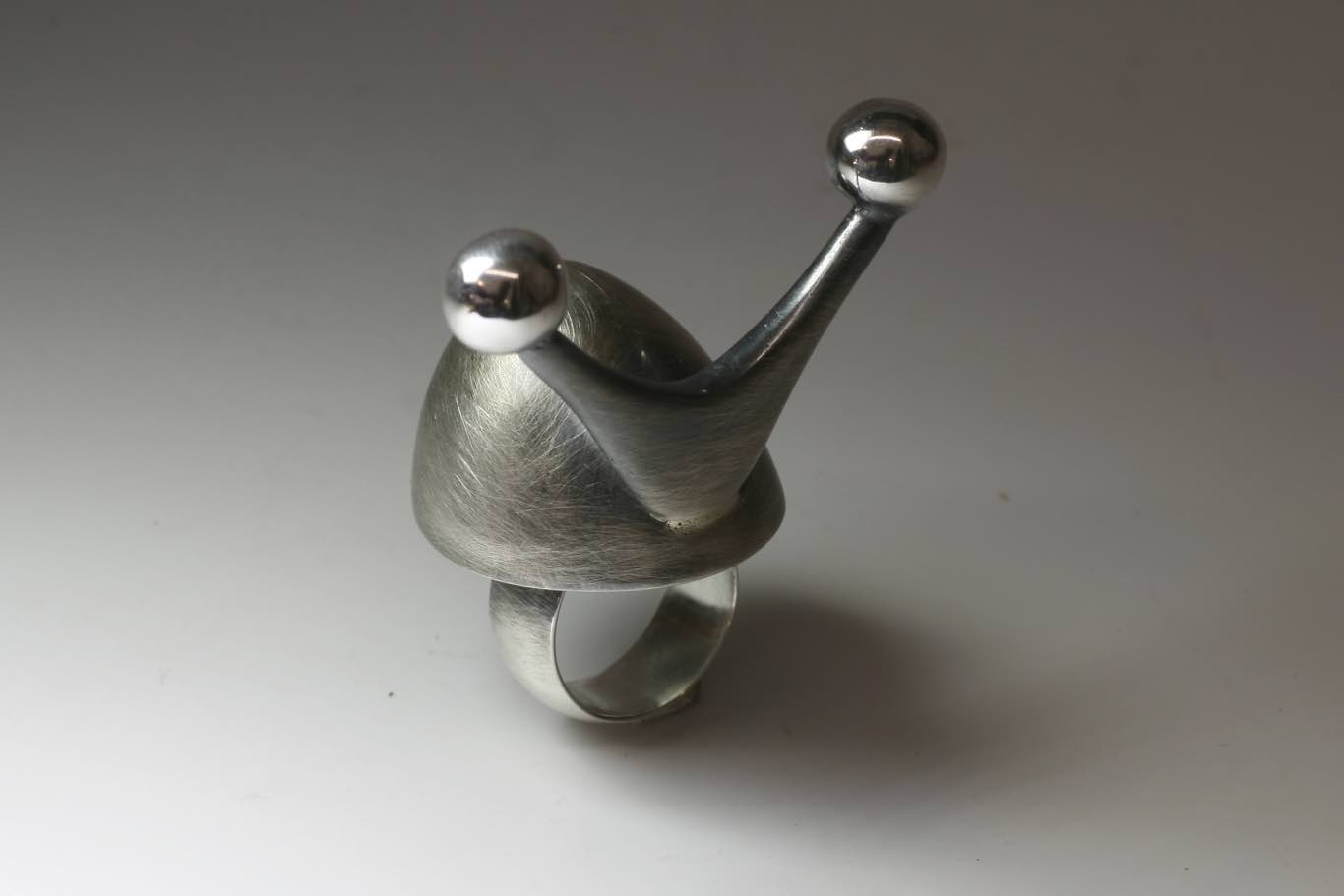 A large Snail ring made for the clients daughter, based on a favourite childhood object.
Sterling Silver
A carbon fibre wedding ring for an Electritian.
Carbon Fibre
A Ripple Brooch made from Bluestone.
Bluestone, Sterling Silver & Pearl
Necklace made from broken Cheryl Lucas ceramics that Cheryl gifted to me after the Christchurch Earthquakes of 2011.
Sterling Silver & Ceramic